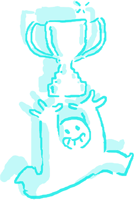 Emile Awards.
Welcome to the first edition of the Emile Awards!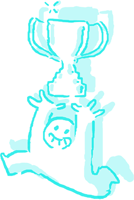 Rules and regulations
You will find the full regulations for all categories of the European Animation Emile Awards here: EAA 2017_Call for entries_General Rules
Please make sure to read it carefully to ensure that you are eligible for 2017 Emile Awards.
How to submit
Entries will only be accepted through the EAA online submissions forms (Animated Short Film, Commissioned film, Student film, TV/Broadcast production, Feature Film):
On these forms, you can enter information for each submission, upload all required materials, receive instructions for submitting any physical materials that may be required, and pay for each submission (an entry fee of 50 euros will be ask for TV/Broadcast Production and Commissioned Films entries). Detailed instructions and email-based support are available within that system.
Deadline
The deadline for all entries is 23.59 (UTC) on September 15, 2017
EDIT (13/09/2017): Late birds can submit their entry until September 26, 2017 , 23.59 (UTC)
Selection process
For each category, a jury of animation professionals will choose 3 nominees from the pool of eligible entries, in each category.
Results of pre-selection will be announced by the beginning of November.
In November, all members of EAA association will be invited to vote online for their favorite nominee in each of the Emile Awards 16 categories.
If you have any question about your registration, feel free to contact contact@animationawards.eu
Categories
The eligible categories are:
Best Student Film
Best Commissioned Film
Best Animated Short Film
Best Background and Character Design in a Short Film Production
Best TV/Broadcast Production (Best Director)
Best Background and Character Design in a TV/Broadcast Production
Best Character Animation in a TV/Broadcast Production
Best Writing in a TV/Broadcast Production
Best Storyboard in a TV/Broadcast Production
Best Soundtrack in a TV/Broadcast Production
Best Feature Film (Best Director)
Best Background and Character Design in a Feature Film
Best Character Animation in a Feature Film
Best Writing in a Feature Film
Best Storyboard in a Feature Film
Best Soundtrack in a Feature Film