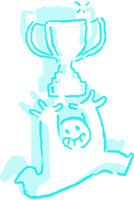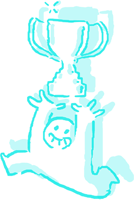 Checkout the video of presentation
About.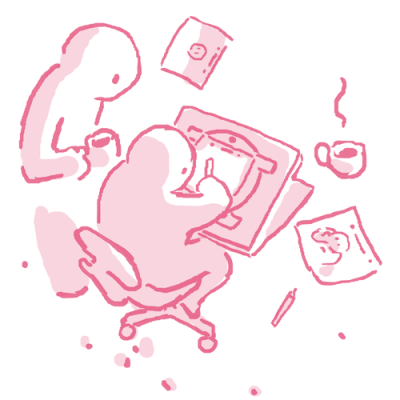 The "European Animation Awards" would like to reward the animation industry by being the main event throughout 40 countries.
The Emile Awards, first ceremony of the European Animation Awards (EAA), will be held Friday 8th December 2017, at le Nouveau Siècle in Lille, to reward the skills of European professionals. The awards will be voted by the EAA members, representing a large vision of European professionals. It aims to be considered as the highest animation film honour in Europe, similar to the famous Annie Awards in the US, which deeply inspired it.
Each year through forums and festivals, European artistic talents, authors, directors, producers and distributors have many opportunities to meet each other but there is no specific "family" celebration, one that would bring together all professionals that contribute to the excellence of European animation skills and expertise.
View our history
Board.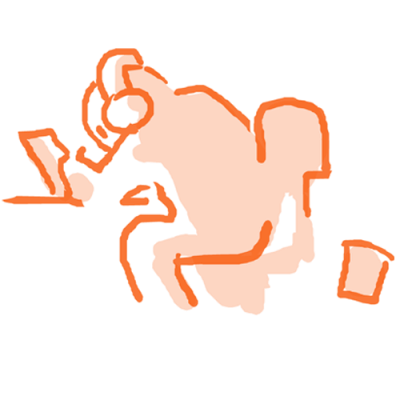 Board Members
Marie Bro has worked in film animation as a producer and production manager since 1985. The majority of her credits are feature films, including such prominent titles as "War of the Birds" (1990), "Hans Christian Andersen and the Long Shadow" (1998), several of the popular "Circleen" films, "The Boy Who Wanted to Be a Bear" (2002) and, most recently, "Mini and the Mozzies" (2014). In addition to features, Bro has also produced numerous short series and TV specials. Bro has been very active as a producer and has worked in cooperation with other respected production companies, such as Zentropa, Les Armateurs and National Film Board of Canada. She has functioned independently as producer at Dansk Tegnefilm since 1996 and at Ladybird Films since 2013.

His passion for Art, painting and cinema lead Didier Brunner to obtain a doctorate in Art History and a master's degree in Theatrical Studies. He first dedicates his life to directing then turns exclusively to production.
 
From 1987 to 2013, he introduces and produces a number of major cartoon features such as "Kirikou", " The Triplets of Belleville " and " Ernest and Célestine ", while developing animated series for television.
 
In 2014, Didier Brunner sells his former company LES ARMATEURS and creates the family company FOLIVARI.
 
Didier Brunner is a four times Oscar nominee, for four different films : The Old Lady and the Pigeons, The Triplets of Belleville, The Secret of Kells, and Ernest and Celestine. He received a César for Ernest and Celestine and, on several occasions, won the prestigious award for best European producer at Annecy Festival. He also received the prestigious Winsor McCay award at the American Annie Awards,  for lifetime achievement.

Olivier Catherin was born in 1965 in Paris and he trained as an ethnologist. After fulfilling a managerial position in a service company, he retrained in 1997, attending a master class in the management of cultural enterprises. Then he worked for a film distributor (Arkéion Films), founded Les Films des Quatre Rives Association and was employed by a federation of film societies. A member of the board of the French Animated Film Association (AFCA) (2000-2002 and again since March 2012), he is fully employed by the same 2 years later. From 2003 to the beginning of 2008, he was the French representative on the ASIFA board, and was in charge of the coordination of the International Animation Day (taking place every year on October 28th). In April 2008 he left the AFCA to create the animated film production company "Les Trois Ours" (The Three Bears), with Serge Elissalde and Jack Wang. He's also teaching animation production at the INA (National Audiovisual Institute).

He's also moderating roundtables or master classes, also animation curator for Rencontres Audiovisuelles, founder and chairman of the artists' collective Barybal. In 2012 he becomes again member of the board of the French Animation Film Association. Since August 2015 he's the manager of Noranim, association regrouping the whole animation field in the North of France (animation schools, producers, studios, associations, authors and animation technicians).

After a master in translation, Doris Cleven starts to work in a young and innovative animation studio called Graphoui in Brussels. She discovers the world of animation and never left it since then. In the studio, she works notably for the Festival Anima, formerly named The Week of Cartoons. In 1998, the studio collapses and she is founding with Philippe Moins, Folioscope, a non-profit association, to pursue the organisation of the festival, that she is now heading alone. Anima has become a major festival of animation, now attracting about 40.000 people each year and is qualifying for the Oscar and the Cartoon d'Or. Beside the festival, Folioscope promotes animation cinema by publishing DVD's, editing programs, writing specialized articles on animation, designing exhibition. Folioscope is also proposing an archive center on animation. Doris is teaching history of animation in several colleges in Belgium.

Journalist (1970 – 1976), he became managing director of the record company Phonogram (1976 – 1987) and then joined Warner Music (1987 – 1990). Managing director of the video publisher NMV in 1990, he handled various positions in the video industry, including director of the French Association SEV and the International Federation. In 2000, he was elected President of IVF (International Video Federation), and reelected for 10 consecutive years. At the same time, he joined FTD, commercial arm of the French tv broadcaster France Télévisions, spending 9 years developing the company until becoming deputy managing director. President for 3 years of the Advisory Board of the European Audiovisual Observatory, he became treasurer of the French film export association (ADEF) and treasurer and founding member of Europa International (European association of sales agents). Special adviser for Les Armateurs (French animation production company) between 2008 – 2013, he is now involved in various associations, official bodies and festivals as expert and consultant.

Draughtsman and filmmaker. It is working since 1992 on films. He has attended workshops with Patricio Guzman, Jose L. Guerin and Bigas Luna, among others. He has participated in European films Mia et Le Migou of Folimage, L'Illusioniste S. Chomet, Chico and Rita Trueba-Mariscal. He created APEMANSTUDIO to produce own projects like the short film A La Derive. He is Director of NONSTOP BARCELONA ANIMATION, International Animation Film Festival. He recently directed TV series: Four and a Half Friends, co-produced by ZDF-Germany, EDEBE and TV3 de Catalunya, produced by B-WaterStudios.

As Director of the Vereniging Nederlandse Animatie Producenten ( Animation Producers Netherlands APN) Ton Crone promotes the broadening of production opportunities for animation films and series in the Netherlands. In addition to founding the association, Ton was director of the Netherlands Institute for Animation film (NIAf) for more than twenty years where young talent was given the opportunity of experimenting and making short films and where he promoted research into animation film in the Netherlands, international distribution, and many educational projects relating to animation film . Ton also produced over 30 short animation films and supervised several projects. The transition from analogue to digital processes was a major move for a change in support and research in the animation sector.
From 1997 to 2001, as treasurer of the Association International du Film d'Animation (ASIFA), Ton focused on the modernisation of the association and, from 1999 to 2006, he was President of the Society for Animation Studies (SAS), where he concentrated particularly on the international expansion of the SAS with non-English-speaking members and more exchange between scientists and animation filmmakers.

Originally from the North of France, Fabrice discovered his interest for animation as a child watching Norman Mac Laren's films at the local cinema.
He's been living and working in Paris for too long now. After he has worked on many commercials and music videos collaborating with a duo of creative directors, he started to develop his own ideas and a distinctive directing style.
He completed his debut film "Cycle Logical" in 2002, which was selected/awarded in many festivals.
Subsequently he directed several children's TV series director, including "Zoe Kezako" - which won the "Certificate of Excellence" in Chicago 2004, the animation prize at the Paris Senate and a nomination for an i-Emmy award 2006 and was distributed in many countries around the world, and « International Hareport », « Mily Miss questions »…
He keeps on writing new short-films in case his schedule allowed him to achieve them one day.

PETER LORD is co-owner and Creative Director of Aardman Animations, which he co-founded with his long-time collaborator David Sproxton in 1972, when they were still schoolboys.

In 1976, their breakthrough success was with the clay character Morph, who later starred in his own series The Amazing Adventures of Morph.

They developed the technique of stop motion animation, usually with clay puppets, which became the company's hallmark. Their work has ranged from TV series like Shaun the Sheep and Creature Comforts to TV commercials and music videos including Peter Gabriel's Sledgehammer and Nina Simone's My Baby Just Cares For Me.

In the 1980's and 90's Peter directed a series of independent short films, often for an adult audience, including Conversation Pieces, the Lip Sync series and Babylon. In 2000 he co-directed, with Nick Park, Aardman's first feature film Chicken Run.

Since then, Peter has been intimately involved as executive produce, producer or director on five more feature films: Flushed Away, The Curse of the Were-Rabbit, Arthur Christmas, The Pirates! In an Adventure with Scientists and Shaun the Sheep The Movie.

Peter is also Executive Producer for Nick Park's series of films starring Wallace and Gromit.

In 2006 Peter and David Sproxton were awarded CBE's in Queen's Birthday honours list, the same year that saw them celebrate 30 years of Aardman.

As a director, Peter has been honoured with three Academy Award® nominations for Adam in 1992, for Wat's Pig in 1996 and for his first solo feature The Pirates! Band of Misfits in 2013.

Peter was co-producer on Shaun the Sheep The Movie, Aardman latest feature film produced with via a new collaboration with StudioCanal. 

In 2016, the award-winning studio will celebrate its 40th anniversary.

Odile Perrin works as teacher and coordinator in the Animation Department in Gobelins, L'Ecole de l'Image in Paris since 2010.
She directs the Character Animation and Animated Filmmaking (CRFA) and the professional degree in audiovisual techniques & professions and audiovisual production management.
She is also coordinator of the European training supported by MEDIA "Animation sans frontières"
Odile Perrin has been in the field of animation for over twenty years. She has worked as a production manager on feature film TV series, commercials with a focus on CG/3D computer animations with eminent production companies such as Walt Disney Animation France, Fantôme Animation, Xilam, Ubisoft, Les Armateurs.

Stéphan Roelants was born in Mons, Belgium, on December 1965. He has a degree in law,  journalism and applied economics. In the same time he becomes a fiction and script author, and takes a lot of jobs which all point to the same connection: the audiovisual field, as an agency  photographer,  screenwriter  for  institutions,  commercial  documentaries  director,  etc.
He  also  takes  part  as a  supervisor  of  various organization  committees  of Belgian festivals  during a few years and starts producing movies.
Professionally active since more than 25 years in the audiovisual, Stephan began his career  in  Belgium  in  production  companies  focused  on  short  and  feature-length  movies  and  documentaries. He arrives by chance in Luxembourg the first time in 1993 as a director for  historical programs, and he settles as a line producer for documentaries. He takes advantage of a London experience in Films Ltd. to expand his knowledge with taking care of distribution
and production management.
Back in Luxembourg in 1996 he creates Studio 352, an animation studio with a fixed crew of 45 peoples whom the supervisors and lead artists are still on the studio job today. In 1998 he opens  his  own  production  company,  Melusine  Productions, which  is mainly dedicated  to animation and documentary.
He  creates  a  studio  in Paris,  Seahorse Prod., from 2000  to 2003, and  a  development and production company in Los Angeles, Neptoon Productions, where he lives during four years, achieving his formation in script-writing and script-doctoring.
Today he is a producer and a co-producer of movies such as A Town Called Panic, Ernest & Celestine, and Song of the sea or Extraordinary Tales.  Melusine was nominated two times for  the Academy Awards and for  the  French  Cesars four  times among many great festival selections. He continues to develop and produce projects with an editorial line focusing on script value and high concepts linked to original visuals. The last ones are Ethel and Ernest,
The  breadwinner  or  the  Summit  of  the  Gods based  on  the  internationally acclaimed  novel from Jiro Taniguchi.

Michael Rose is a producer and co-founder of London based Magic Light Pictures. His recent productions include the half hour animated films Stick Man; the Oscar and BAFTA nominated The Gruffalo; the BAFTA nominated The Gruffalo's Child and the Oscar nominated and BAFTA winning Room on the Broom. Other film-making includes feature films such as Oscar nominated animation Chico & Rita, comedy thriller Wild Target and natural history documentary One Life.

Prior to forming Magic Light, Michael set up the feature film division of UK studio Aardman. He was executive producer of their animated features Chicken Run and the Oscar and BAFTA winning Wallace & Gromit: Curse of the Wererabbit, and producer of Nick Park's 1995 Oscar winning Wallace and Gromit film, A Close Shave.

In 1980 Luc graduated from Vancouver College, Canada, then joined some of the most known financial institutions to finally specialise in film finance structuring in the early 90's.
His career in the film Industry started in the early 90's as a fund manager for a UK Film Fund where he acted as an adviser for live feature films production companies. In 1997 he co-founded Kreis Consulting a media and film advisor based in Scotland, where he remains one of its director until
today, in 2004 when he started to focus and getting heavily involved in the production of animated film he set up the production company Archangel SA in Switzerland, in 2006 he was one of the Executive Producer of the 2008 Academy Award Oscar winner for best short animation" Peter and the Wolf". In
2009 he co-produced Joyet winner of best children animation for eastern Europe and in 2010 he was one of the Producer of the short animated film "Danny boy" by Marek Skrobecki and the co-producer of "The Lost Town of Switez" by Kamil Polak.
In December 2015 he accepted the offer made to him to restructure and turn around the Se-ma-for Studios and became their new Chairman in Lodz, Poland He is a member of the SFP (Swiss Producer Association), the PFP (Polish Film Producer Association) and the GSFA (Swiss Animation Association) where he was a Comity Board member from 2008 till 2010 . He also acts as a expert for the Swiss Federal Office of Education Research & Development (EFRI) in the Media & Film department.
At the present is sharing his time between managing the Se-ma-for group and working with Barry Purve in writing the final draft of the feature film shooting script "Ghost Sonata".

From 2000 to 2005, besides his work as director, Denis Walgenwitz started and managed a residency for animation directors in CICLIC in Château-Renault, France. While he became the president of the A.F.C.A.

Since 1999, he has worked as Director Assistant of the animated series Hilltop Hospital, video clips such as Ma mélodie by -M- (2004), and  promotional films too. From 2005 to 2007, he was  Director Assistant of  Persépolis by Vincent Paronnaud and Marjane Satrapi.
He then went on taking part in several animated feature films as Director Assistant and/or Assistant Production Manager.

His blog FUTUR 2002 offers a non-exhaustive collection of his works and he is currently developping « Death, Father and Son » a new stop motion project co-directed with Vincent Paronnaud.

Paul is co­founder of Cartoon Saloon and is an Oscar and Bafta nominee. He Produced the animated features The Secret of Kells and Song of the Sea. He produced two seasons of Puffin Rock, an original TV series narrated by Chris O'Dowd which airs on Nick Jr, RTE jr and Netflix and has been dubbed in 16 languages. Paul is  currently in production of The Breadwinner, directed by Saloon Partner Nora Twomey's and Executively produced by Angelina  Jolie Pitt. Song of the Sea pick up Best Film at the 2015  IFTA awards and Cartoon Saloon picked up the Producer of the year tributes at the Cartoon forum 2008 and Cartoon Movie 2009.  He is the current chair of Animation Ireland and also an award winning cartoonist and illustrator.
Honorary Members
Jamie Kezlarian Bolio is the founder of 62 GEORGE STREET, a company specializing in the global representation and promotion of the independent film, filmmaker, studio and creative.

 

Since 2009, Jamie has worked with the NY-based distribution company GKIDS on the promotional and award campaigns for the Oscar®-nominated feature films: THE SECRET OF KELLS, A CAT IN PARIS, CHICO & RITA, ERNEST & CELESTINE, THE TALE OF THE PRINCESS KAGUYA, SONG OF THE SEA, WHEN MARNIE WAS THERE, and BOY AND THE WORLD.


Jamie represents the Oscar®-nominated Kilkenny-based studio Cartoon Saloon (THE SECRET OF KELLS, SONG OF THE SEA) in the U.S. for Business Development, PR & Marketing. Among other clients, Jamie represents the Dublin-based stop-motion studio, Paper Panther Productions and the National Film Board of Canada on the promotional and award campaigns for their qualifying short films.
Contact.
contact@animationawards.eu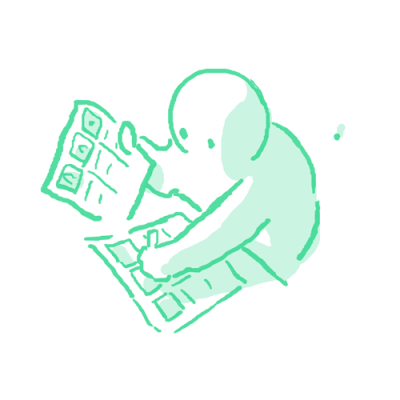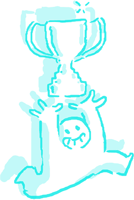 ASSOCIATE MEMBER

individual
. One voting right for yearly awards vote
. May attend General Assembly without holding voting rights
. One voting right for yearly awards vote
. Attend and take part in all votes of all General Assembly
. Three voting rights for yearly awards vote
. Attend and take part in all votes of all General Assembly
. Any legal member will have to designate a representative (natural person of its board of directors or its personnel)


ACTIVE MEMBER

association
. One voting right for yearly awards vote
. Attend and take part in all votes of all General Assembly
. Any association member will have to designate a representative (natural person of its board of directors or its personnel)
Sponsorship.
Avec le soutien de la région Hauts-de-France et  Pictanovo